Thursday, May 24th, 2007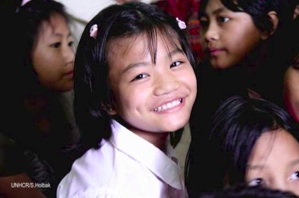 In conjuction with World Refugee Day 2007, UNHCR is organizing their 2nd Refugee Carnival, this year focusing on refugee children. 150-200 refugee children from various refugee communities in Malaysia will be attending this carnival. Most of these children are Rohingya Muslims, Chins, Myanmar Muslims and other ethnic minorities from various countries. The Carnival is to provide opportunity for these children to play in a safe open environment, most of whom normally live in cramped flats that are shared with 20 other refugees.
If you are keen to help out as a volunteer for the UNHCR World Refugee Day, I am looking for photographers who would lend their skills at a photo booth set up by The Photographer's Gallery.
Date: Friday, 15 June 2007
Time: 8.30am - 12.00pm
Venue: UNHCR premises at 570 Jalan Bukit Petaling, 50460 Kuala Lumpur
I'll be volunteering there on Friday so if anyone is keen to join me, please email me at grace [at] livewiremedia.org or reply to this blog post. This is an opportunity for us to be salt and light to the community by providing our services and skills. Let us shine forth Jesus as we serve the community.