Tuesday, May 15th, 2007
One of the biggest photo collection I have is of various crew on duty. Been meaning to put them up for some time but never got round to it. I guess since the fire's still fresh from this one, I'd better post them now. Then get around to post past-crew-sightings later.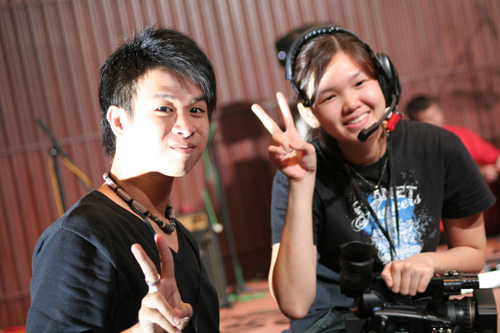 Cam 1 - Stage Left Roaming: Kelvin (GCC) & Crystal (Skyline)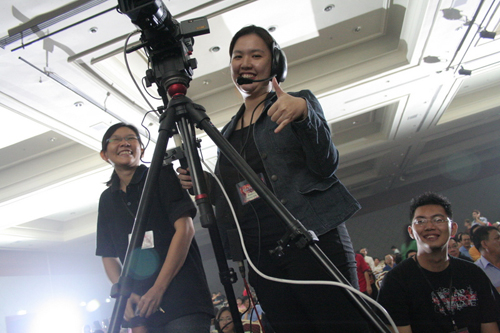 Cam 2 - Raised Platform Center on Tripod: Mun Yee (Skyline),
Rebecca Chin (Skyline) & Mak (GCC)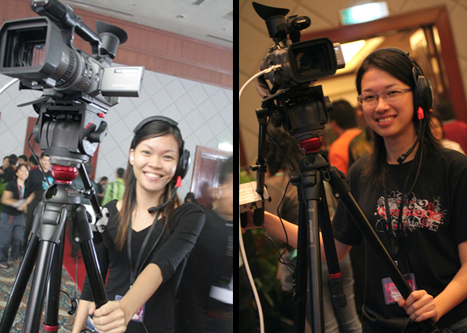 Cam 3 - Floor Right on Dolly: Michelle (Skyline) & Tracy (GCC)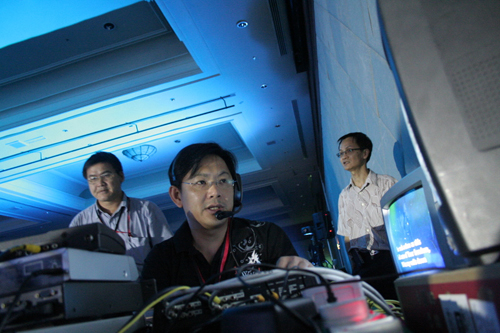 Video Director: Eric (Skyline), flanked by Richard Ong on the left who was contracted for the video setup and Uncle Michael on the right, Skyline's all-sort technical person.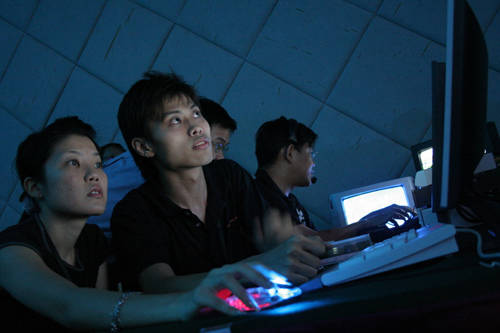 Skyline Visual Aid Crew: Rebecca Fung & Patrick (there's also Jamie -see group photo below)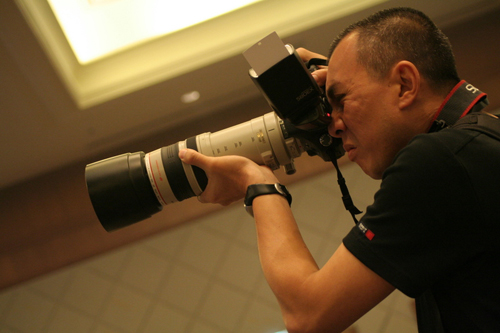 Photographers: Richard & Uncle Tan - not yet photographed (Skyline)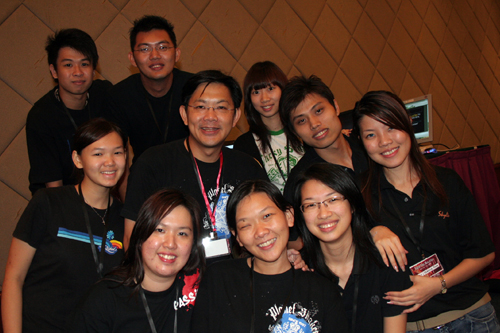 The crew together just before the 2nd night rally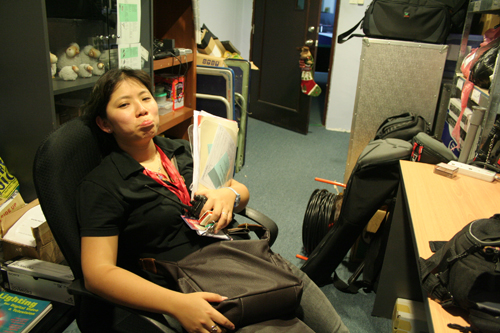 Special mention MUST go to Janice who served officially as the Venue Coordinator but pretty much had her hands full of much much more, as you can only catch an itty bitty glimpse of from the above photo of her taking a breather in the Skyline Media Room.